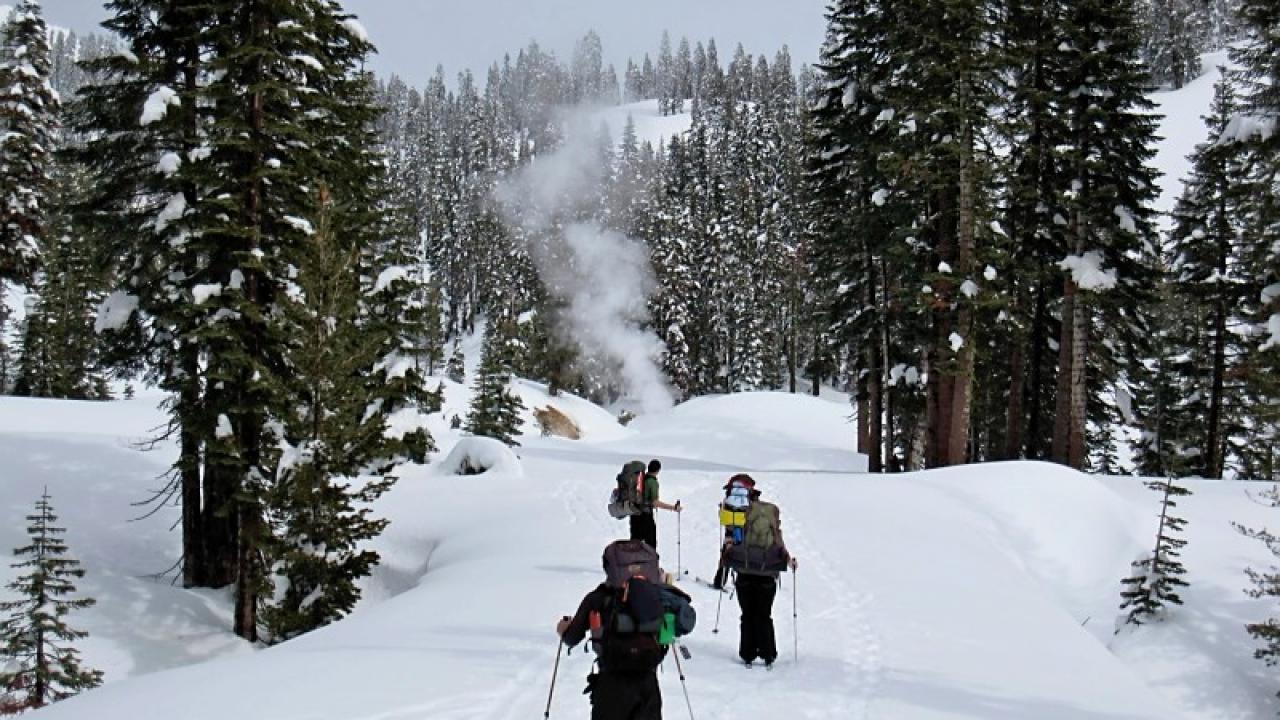 Location
Outdoor Adventures 1025 Extension Center Drive
Join Outdoor Adventures for a wonderful day of skiing through the snowy Sierra Nevada mountain range. We require no previous cross country skiing experience to attend this trip. All participants will be taught the skills necessary to have an amazing adventure. Cross country skiing is very different than the more well known downhill skiing. For more information on what to expect check out this site. 
Outdoor Adventures provides transportation, equipment and guides.
Participants should bring a lunch/snacks, plenty of water, and be prepared for cold/wet conditions. 
Please click here to view our website for more information.
Important: Winter weather conditions can cause trips to cancel. Outdoor Adventures staff monitors weather patterns closely and will contact you as soon as possible if a cancellation must occur.