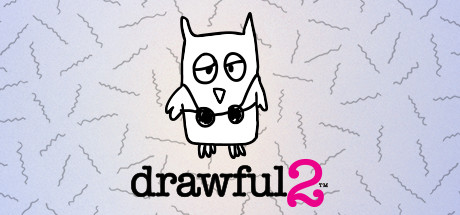 The team behind the hit party games Fibbage, Quiplash, and YOU DON'T KNOW JACK presents Drawful 2 the game of terrible drawings and hilariously wrong answers! Use your phone or tablet to draw funny and challenging things like "creepy tiger" or "two moms having a great day."
Maximum Party Size: 8 (unlimited viewers)
Cost: $10 (Only host must purchase, free for all other players)
Get it: Steam
How to get started
Enter a shared Zoom meeting or Discord video channel with the other players. Go to jackbox.tv on your mobile phone and enter the room code provided by the game host.
How to host for friends
Open the game and press enter to go to the home screen. Click "play drawful" and share this screen on Zoom or in the Discord video channel. You may want to turn down the volume of the game. Hosts play on their phone as well.