Building Health Guidelines
Yolo County renews mask Mandate, and Davis Campus has decided to do the same. Therefore regardless of vaccination status, face coverings are required inside our Memorial Union operations, in alignment with Yolo County's decision. Effective July 27, masks are once again required indoors regardless of vaccination status for all students, staff, faculty and patrons.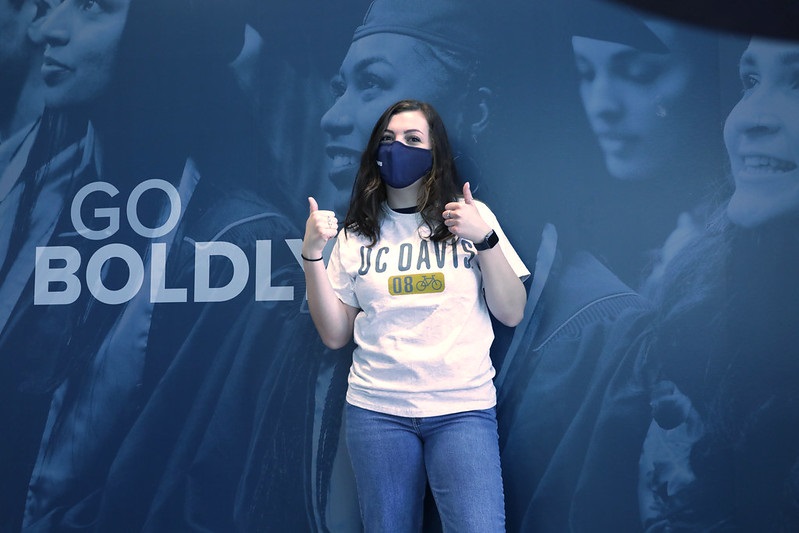 Complete the Daily Symptom Survey prior to entering and follow the indoor mask mandate.

Masks are not necessary at outdoor patio tables and seating.
Eating & Drinking
Patrons may eat and drink in the lounges and meeting rooms.  Make sure to replace your mask when not actively eating or drinking. 
Hydration stations and drinking fountains are available.
 
Meeting Rooms/Study Space
The Memorial Union meeting rooms are open for use as study space when they are not reserved for a meeting.  Meeting schedules are posted outside the door to each room. 
When using a room for study space, please welcome other students to enter and also use the space.  Do not post signs stating exclusive use, unless the room has been reserved. Departments and Registered Student Organizations may reserve the Memorial Union meetings rooms by placing a request via Conference and Event Services.  Individual students can not reserve meeting rooms.
For more information, please contact the Memorial Union Information Desk at (530) 752-2222.