Spring Break Rentals
Outdoor Adventures will be renting equipment for the period during Spring Break (March 23-31). Equipment rented during this time must be picked up by Friday, March 22, by 4pm. These rentals will be for the entire Spring Break, will cost twice the 4 day rate, and must be returned Monday April 1 by 6pm to avoid additional late fees. Make sure to reserve early while our inventory lasts!
Spring Quarter Registration Opens 4/1/19 at Noon
Registration for Spring Quarter trips will open April 1 at noon . Trips tend to fill up fast so make sure to sign up early. 
Spring Trip Spotlight
Camp, Create and Climb
Classroom Sessions: April 11, 18, 25 
Camping Weekend: May 4-5
A $220/ B $220 
Enroll Here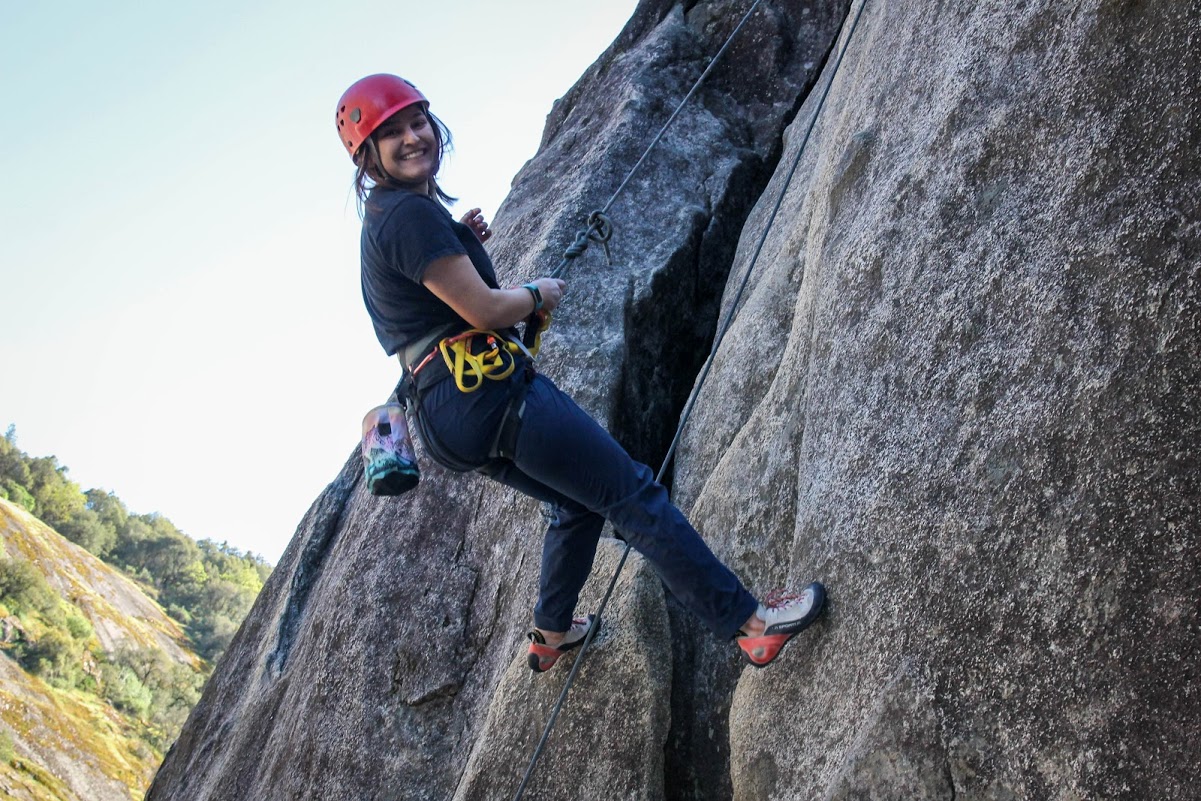 Details: Thursdays 6:30pm-9:30pm at Outdoor Adventures and Sat-Sun all day at Camp Lotus (weather permitting)
Looking to get outside and learn new skills, get your hands dirty with a new creative project, or push yourself with a group of female identified adventurers? 
Join She's Rogue and Outdoor Adventures for 4 weeks of adventure and creativity! You will learn from trained female instructors how to block print, camp, and rock climb, while pushing your boundaries in a safe and supportive environment. In the block printing workshop you will learn foundational techniques and print on a functional item for your outdoor adventure. You will also learn the basics of camping and rock climbing and  weather permitting you will end the workshop with an overnight camping trip where you will experience outdoor climbing. If the weather does not cooperate we will take a day trip to go rafting on the American River rather than an overnight camping trip. 
You will leave feeling inspired, connected to a group of other fierce females, and confident in new technical skills to continue after the workshop!
Discover fun and engaging activities that inspire you to get outside & be creative
Learn how to remain safe and comfortable while learning to rock climb 
Learn to find your voice through a creative medium
Walkaway with tools to face challenge and creativity in a fresh way
Included: Guided instruction, block printing supplies, food, camping & rock climbing gear
Need Help Paying for a Trip?
The Memorial Union is excited to offer a fee waiver for students interested in participating in programming at any of our centers, made possible through a partnership with Amazon. Any current and active fee paying UC Davis student can apply for a fee waiver to enroll in classes at less than the usual cost. More information can be found with the Campus Recreation Fee Waiver Application. If you are interested in obtaining a fee waiver, make sure to fill out the application ASAP! Fee waiver funds can not be used to reimburse you for a trip you've already purchased.