An Adventure Your Group Will Never Forget!
Outdoor Adventures has been providing adventure trips to students and Davis community members for over 40 years. It is our mission to provide these trips at a low cost so that everyone can have the opportunity to experience the thrill of adventure. We offer many activities to campus departmental staff, lab groups, classes, common interests groups and friends which provide a fun way to grow as a team, build morale, and get outside. Please see our activity options below and contact us today to set up an experience you'll never forget!
Whitewater Rafting
These full day rafting trips on the South Fork of the American River are an exhilarating way to bond as a team and beat the summer heat! Pricing: $55/$65. Transportation not included. Click here fill out a request form.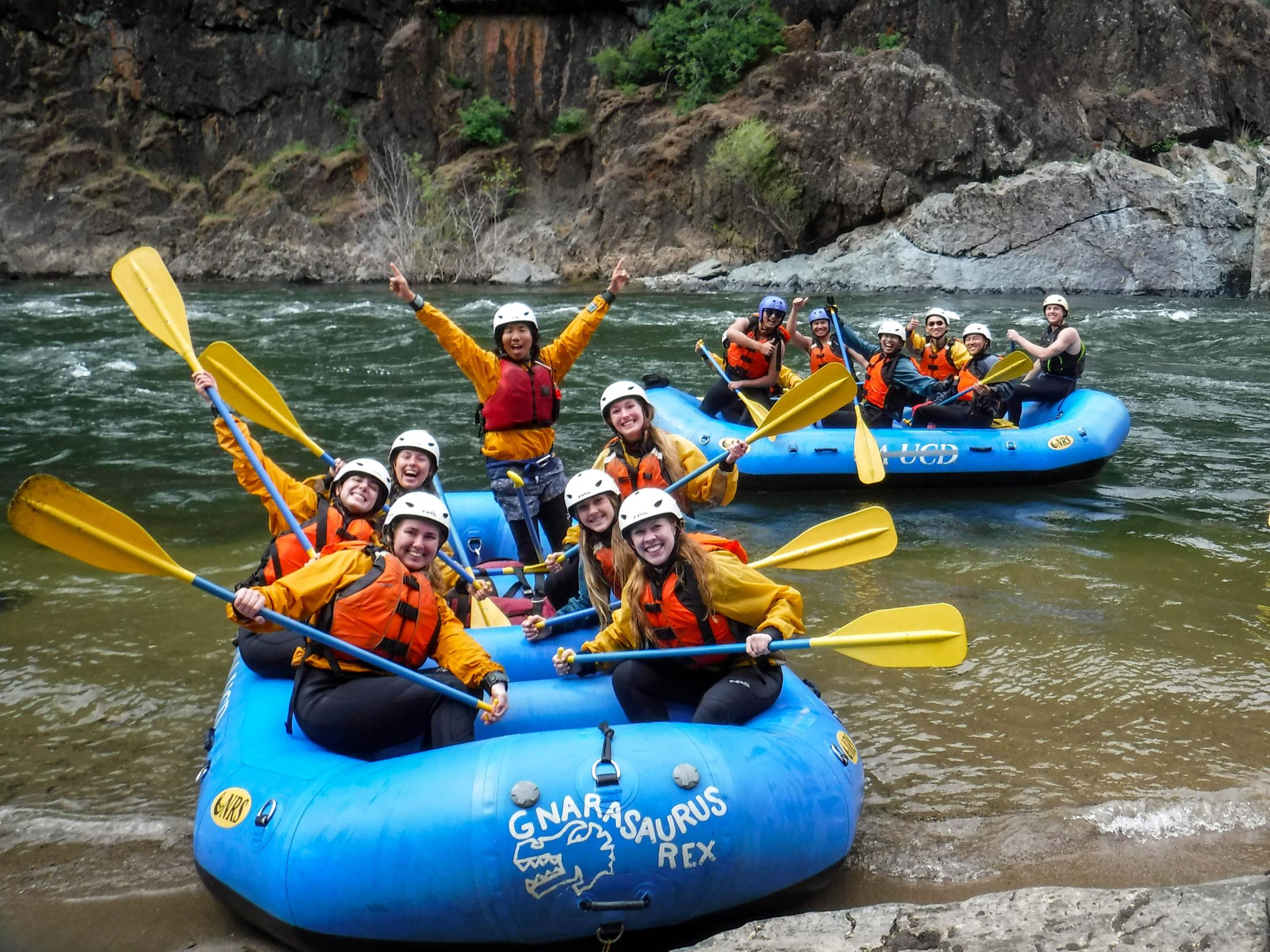 Day of Logistics:
9:00 a.m. Meet at Camp Lotus – Lotus, CA
9:15 a.m. Run a vehicle shuttle 
10:00 a.m. Safety briefing
10:30 a.m. Get on the river!
 Enjoy a ton of class II and class III rapids like Satan's Cesspool and Hospital Bar!
3:30 p.m. Catch your breath and soak in the sun as you finish off your day in Folsom Lake where we take out. 
Day Hikes
Hiking along the Point Reyes coast line or around the lakes of the Tahoe region is a great way to get out with friends or colleagues and unwind. Pricing: $55/$65. Transportation Included. Click here fill out a request form.

Day of Logistics:
8:00am - Meet at Outdoor Adventures 
8:30am - 10:00am - Drive to day hike location
10:30am - 3:00pm - Hike, lunch, enjoy the views.
3:30pm - 5:00pm* - Drive back to campus
*return time can be adjusted to meet your needs.
Rent the Rock Wall in the ARC 
Renting the Rock Wall in the ARC is a great way to bring your group together to have fun, learn a new skill and work on trust and communication. Pricing depends on group size and event length. Click here to fill out a request form.

Pricing (1 hour rental)
1-15 People: $75
16-25 People: $125
Each Additional Hour: $50
Build Your Own Adventure
Want something different? Let us know! We will try our hardest to create the perfect experience for you. Please fill out this form and we will contact you shortly to start the trip creation process.