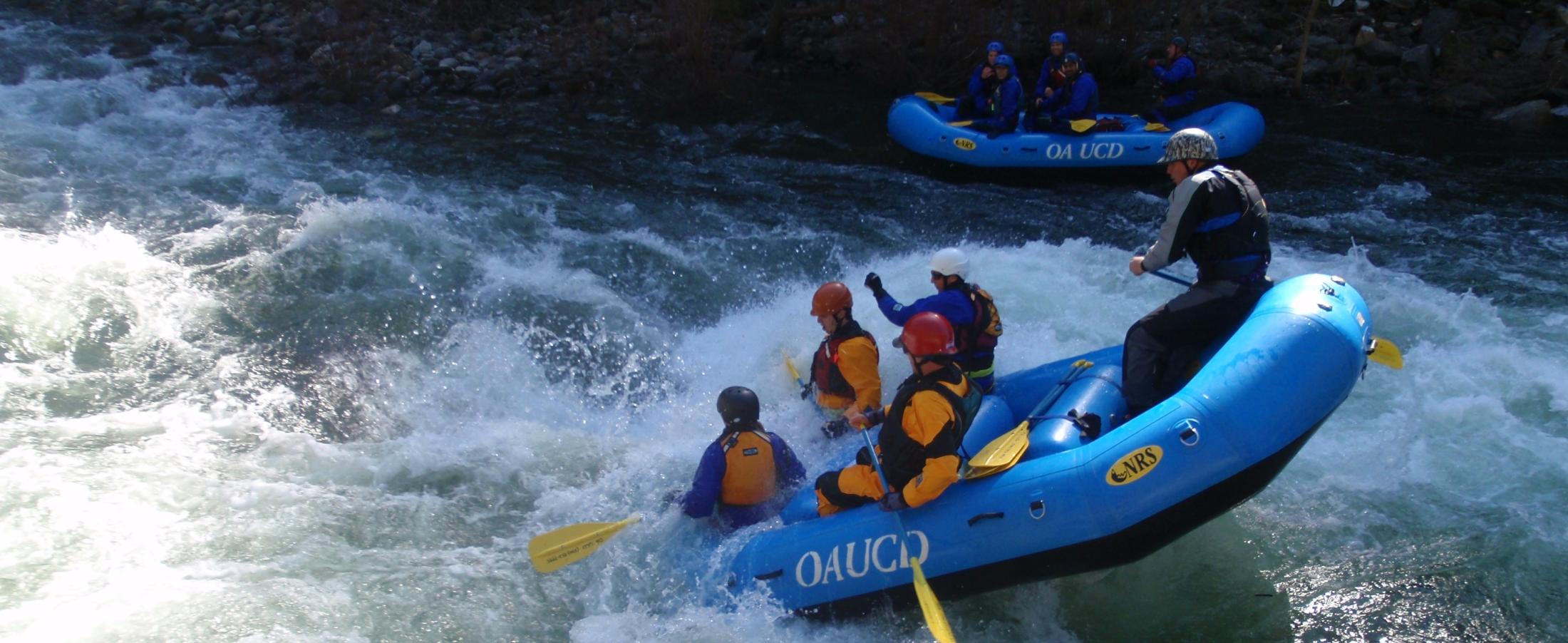 Outdoor Adventures (OA) offers a variety of classes in backpacking, rafting, rock climbing, kayaking, and winter snow activities. Check out our class listings or stop by Outdoor Adventures to learn more about upcoming classes. Whether you are an experienced outdoor enthusiast or you've found a new interest in the outdoors, you are sure to find a perfect opportunity to enjoy the outdoors with Outdoor Adventures.
Come to OA to learn the basics about getting outside and staying safe. These classes are designed for the true beginner who is interested in hiking, camping, snow and water sports, but doesn't know where to start. These classes are generally free to cheap.
These 2, 3, 5 and 6 day backpacking and car camping trips get participants into the wilds of California where they will have the opportunity to breath in the ocean air at Point Reyes, discover the glacial landscapes of Yosemite, wade in the lakes of Desolation Wilderness, and get lost on The Lost Coast. Adventure awaits! Our backpacking courses are designed for the beginner backpacker in mind, but are great for all ability levels. If you're an experienced backpacker and want a new challenge, check out our new Advanced Backpacking trips!
Get off campus and into some of the most spectacular areas that California has to offer. Day Hikes are great for participants who are interested in a less extreme outdoor adventure. Our friendly guides will help participants see the awe inspiring sites of Tahoe, Pt. Reyes and more!
Indoor Climbing Wall
The indoor rock climbing wall found in the ARC, is the perfect way for beginners to learn about rock climbing! Our friendly Rock Wall staff will assist you in learning how to belay for paired top-rope climbing and also show you about our numerous bouldering routes. Our staff makes sure to set climbing routes that are appropriate for beginners and highly skilled veteran climbers alike. We also offer Introduction to Indoor Climbing and Lead Climbing classes!
Learn the basic skills needed for technical climbing, including belaying, basic knots, and techniques for face and crack climbing. This course includes an evening session at the ARC Climbing Wall and a full day of outdoor climbing at Cosumnes River Gorge.
Experience Lake Tahoe and Tomales Bay by kayak! Paddling through these spectacular locales allows you to see abundant wildlife, have fun, and stay cool. We offer both single day and overnight experiences. As with all of our trips, our kayak trips are designed with the beginner in mind, but are fun for all experience levels.
Try this popular new sport with Outdoor Adventures!
You'll spend an exciting day paddling a guided raft down the thrilling whitewater of the nearby South Fork of the American River, California's most popular whitewater run.
Outdoor Adventures hosts evenings at the Rec Pool where you can work on your kayaking skills as well as kayak roll clinics.